Are you stressed, sad, frustrated?
Do you feel that it would be worth an effort for you to make the best of these times?
I would like to help you deal with the challenges in your life and try approaching things differently. I look forward to working with you to figure these things out. I provide counselling for children, adolescents, and adults. Counselling can be provided in English, Punjabi, Cantonese, and Hindi.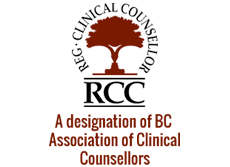 2017 Professional Finalist

Video Online Counselling
Livecare is available for remote video online counselling It is a secure video platform. For more information visit www.livecare.ca

Contact
I have two offices.
Surrey:
All Care Medical Center,
101-12827 76th Ave. Surrey,
BC V3W 2V3. (604) 590-0443

Burnaby:
7885 6th St,
Burnaby, BC V3N 3N4

Schedule - I am available during daytime hours and some evening appointments as well.
Call 604-590-0443 to schedule an appointment.
Email: allcarecounselling@gmail.com for further questions.