Are you stressed, sad, frustrated?
Do you feel that it would be worth an effort for you to make the best of these times?
I would like to help you deal with the challenges in your life and try approaching things differently. I look forward to working with you to figure these things out. I provide counselling for children, adolescents, and adults. Counselling can be provided in English, Punjabi, Cantonese, and Hindi.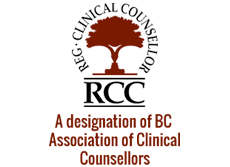 2017 Professional Finalist

Video Online Counselling
Livecare is available for remote video online counselling It is a secure video platform. For more information visit www.livecare.ca

Specializations
Adolescents
Emotional and mental well-being, education, development, stress management.
Adults
Mental well-being, personal wellness, stress, career, life, relationships, work, social, addictions.
Couples and families
Parenting, relationships: You are still welcome to come in alone if your spouse or family does not want counselling. Individual sessions can still be done.
Areas of practice for youth and adults
Anxiety
Child and adolescent issues
Depression and Post-Partum Depression
Family and couples counseling
Parenting
Stress management
Life transition or career issues
Trauma
Alcohol
Grief
Student struggles/education (school/university)
Communication skills
Pain management
Personal growth/wellness
Career/post-secondary transitions
Decision making
Car Accident Trauma
Are you emotionally and mentally affected by a car crash?
Is driving again or being on the road again making you:
anxious,
scared,
nightmares,
stressed,
feeling guilty to hurt others who may have been in the car with you during the accident,
difficulty going back to work,
low confidence,
physical pain
You may wonder when things will get back to normal or will they ever get back to normal, but problems can be resolved...
With counselling, you can:
Overcome your fear and drive with confidence again.
Overcome panic attacks.
Overcome nightmares and flashbacks.
Manage your stress better
Rebuild your self esteem and return to work.
Manage pain
I am trained in EMDR, a technique used for clients who suffer from trauma including car accident trauma. Eye Movement Desensitization and Reprocessing (EMDR) is an integrative psychotherapy approach that has been extensively researched and proven effective for the treatment of trauma and many other mental health problems. To date, EMDR therapy has helped millions of people of all ages relieve many types of psychological stress. This technique is also proven to be useful in managing pain.
If you are in the middle of an ICBC claim, then you may be able to speak to your doctor or lawyer and adjuster to have counselling covered as a medical benefit as part of the treatment process.
Couples
I work with couples who feel they may have a gap in their relationship. I can help you assess your relationship and work with both members to deal with the issues.
Groups
Counselling and coaching is offered for:
Parenting groups for parents
Marital or premarital for couples
Self esteem for youth and adults
Depression for youth and adults
Study skills and strategies to do better at school or university for adolescents and adults
Career
I have additional training in...
EMDR- Basic training
Fundamentals And More of EAP/EFAP certificate
Circle of Security Parenting Educator
Gottman Method Couples Training Level 2
Motivational Interviewing