Are you stressed, sad, frustrated?
Do you feel that it would be worth an effort for you to make the best of these times?
I would like to help you deal with the challenges in your life and try approaching things differently. I look forward to working with you to figure these things out. I provide counselling for children, adolescents, and adults. Counselling can be provided in English, Punjabi, Cantonese, and Hindi.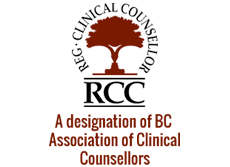 2017 Professional Finalist

Video Online Counselling
Livecare is available for remote video online counselling It is a secure video platform. For more information visit www.livecare.ca

Counselling
There may be times in your life when you don't want to stress out family members and share your struggles with them. Maybe, you are trying to be a support to their problems. In times like these, it may be worthwhile to see your doctor or a counsellor to sort out your thoughts and feelings.
Through a comfortable and safe setting, I will help deal your thoughts and emotions. I will help you obtain new skills in dealing with everyday problems. I will follow your pace and work with either short term or long term goals as you prefer.
Counselling can help clarify your goals or narrow down what is important currently in your life and help you find ways to achieve it. It can help you bring more awareness to your thoughts and feelings. This can help you cope with your current difficulties in life
Questions about counselling