Are you stressed, sad, frustrated?
Do you feel that it would be worth an effort for you to make the best of these times?
I would like to help you deal with the challenges in your life and try approaching things differently. I look forward to working with you to figure these things out. I provide counselling for children, adolescents, and adults. Counselling can be provided in English, Punjabi, Cantonese, and Hindi.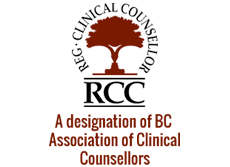 2017 Professional Finalist

Video Online Counselling
Livecare is available for remote video online counselling It is a secure video platform. For more information visit www.livecare.ca

Questions about counselling
What is counselling?
Counselling entails helping and clients and counsellors working together to improve their current lives. This includes helping clients with their emotional and mental health. Some clients may also be experiencing physical health issues which may lead to mental issues such as anxiety or depression.
What does counselling involve?
Counselling service involves: assessment, clarifying of issues that brought you to counselling, developing a plan to address the issues and a plan of action toward resolving them and/or moving toward desired goals. At times, I may suggest referrals to other professionals or community resources.
Benefits?
Benefits of counselling are it will bring awareness to personal insights, learning new ways to cope with or solve problems, developing new skills, and changing unwanted behaviors.
Risk?
Risks of counselling are it can evoke strong emotions and difficult memories, changes in self-awareness, and different ways of relating to others.
What about privacy?
Confidentiality: All counselling and coaching sessions are strictly confidential, except:
In any situations involving self harm, harm to another, and situations of child abuse, elder abuse, or abuse of dependent individuals.
In the case of danger to others, I am required by law to notify the police and to inform any intended victim(s).
In the case of self-harm, I am ethically bound to inform the nearest relative, or friend other relevant individuals (such as doctor, hospital or other authorities as appropriate) to prevent self-harm or suicide.
In the case of child abuse or elder abuse or dependent abuse, I must notify the proper authorities.
Subpoena or court order.
Coaching?
I hold a teaching certificate and have many years of experience coaching and guiding students and young adults to focus on their goals and realize their full potentials....use Solution focused and motivational interviewing strategies to help you.
Life and career?
Will help you work through barriers to achieving your short or long term goals. Coaching and counselling require work on both the counsellor and the client.