Are you stressed, sad, frustrated?
Do you feel that it would be worth an effort for you to make the best of these times?
I would like to help you deal with the challenges in your life and try approaching things differently. I look forward to working with you to figure these things out. I provide counselling for children, adolescents, and adults. Counselling can be provided in English, Punjabi, Cantonese, and Hindi.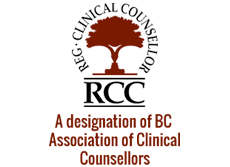 2017 Professional Finalist

Video Online Counselling
Livecare is available for remote video online counselling It is a secure video platform. For more information visit www.livecare.ca

Fees
Most extended health benefits cover services provided by Registered Clinical Counsellors (RCC #11818). Check with your provider as plans vary.
Some of you may be able to submit your receipts as medical expense in your income tax return. Please check with your accountant or call Canada Revenue Agency.
I accept cash and a receipt will be given to you to submit to your third party insurance providers.
Payment must be made at the beginning of each session.

If you are a crime victim, Crime Victims Assistance services covers counselling if you apply for a claim number (this is not the same thing as a case number). This claim number covers counselling and other services. Please go to:
http://www.pssg.gov.bc.ca/victimservices/shareddocs/pubs/cvap-victim-application.pdf
Each session is 45 minutes long. Couples session could be either 60 or 90 minutes long.
There are two payment options:
One is pay as you go at the beginning of each session
Other is 5 and 10 session payment package and if you pay up front for the sessions, you get 10% off.
Telephone counselling is also available for 30 minutes per session
Online counselling is also available